I can still remember when the first 'multiplex' wiring systems were introduced just over a decade ago. These fibre optic cabling setups were the automotive equivalent of broadband internet – moving in-car electronics away from heavy, bulky and inefficient copper wiring and into the modern age. Systems would become faster, more reliable, more useful. And it seems, on the face of it, to have worked. Our in-car environments are becoming ever-more whizz-bang with everything from DAB radio to in-car internet access to smartphone integration. It's what the buyer wants and, if you believe industry insiders, increasingly it's going to be how vehicles are differentiated from one another. The level of desire for a new model in the future could well have as much to do with the quality and style of its electronics interface as with its engine, its styling or even its badge.
However, as my dad has always been so keen to point out, all of this extra electronics gear is just more stuff to go wrong. While clever multiplex technology has, no question, helped to keep things as reliable as possible, there is still some truth in my dad's inherent grumpiness. The more you add, the more there is to break.
So it's with no small interest that I read this week a report from Warranty Direct in the UK looking at how reliable cars are in a specifically electronic sense. It's an interesting angle from which to look at the car market. After all, the Japanese perfected (more or less) mechanical reliability, but does electronic reliability give Europe a chance to fight back? After all, Zanussi is one of the most respected and reliable home good electrical manufacturers, and it's Italian…
Car electrics - electric dreams or nightmares?
Well, not quite although the results do make for some very interesting reading. The top manufacturer is Japanese, and perhaps that's no surprise. What is perhaps surprising is that it's Subaru, a company not especially famed for its in-car infotainment systems. A lesson to be learned in waiting until the technology is more mature there? Perhaps, and that may be backed up by the fact that the car makers in second and third places were Mitsubishi and Daihatsu, followed by Suzuki in fourth. Again, all three would be perceived to be behind the curve when it comes to offering the latest and most cutting edge electronic toys.
Mazda was fifth best (and you can get plenty of modern toys in a Mazda these days, so maybe the less is more argument is losing some strength now) with Lexus sixth (lots of complication, hardly any trouble) and Toyota seventh. Then comes a big surprise – Alfa Romeo is the eighth best brand when it comes to electronic reliability. See, I was right! The Zanussi card is in play! Nissan was ninth and finally, in tenth place and with a strong connection these days to Alfa Romeo, was Jeep.
There's more interesting reading at the bottom of the table. BMW comes off worst of all, swiftly followed by Seat (something of a surprise), Citroen, Mercedes-Benz, Audi, MG (no surprise at all, sadly), Saab, Porsche (a major surprise given Porsche's reliability reputation), Bentley and Renault.
At what price?
It's interesting to note though that although Renault has a worse record in developing problems, they are much, much more affordable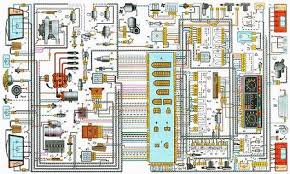 to fix than their more reliable counterparts. According to Warranty Direct, fixing an electrical glitch on a Subaru costs an average of STG£450, while it's just STG£264 for a Renault.
Speaking about the survey's results Warranty Direct managing director, David Gerrans, said "as automotive technology continues to advance, cars get more and more complex. Nowhere is that more so than in the field of computer technology and other electronics.
"But, while these advances can undoubtedly improve the performance and safety of cars, they also have a knock-on effect on how often they fail and how much it costs to repair them.
"Workshops now need advanced diagnostic tools to safely and effectively fix cars and, in some cases, it appears only franchised dealers can access some of the systems on newer cars, meaning that the customer is hit with a higher labour rate bill."
So, how can you protect yourself from such issues? It's a tough one to call, simply because electronics can't be checked for upcoming issues. If your suspension is squeaky or your steering rack is making clonking noises, then you know something is up and needs looking at. Electronics though, with their literal binary nature, are either on or off. There's no warning and no telltale. They'll either work or not.
So, the best thing to do is to make absolutely sure that the car you are looking at buying has been cared for. A full service history, chock to the brim with regular rubber stamps and signatures, shows that the car has been looked after and therefore any electrical gremlins will have been more likely to be caught and stamped out in the past. It doesn't guarantee you against problems in the future, but they're simply less likely to occur if the car as a whole has been cared for.
Or, you could just buy a Subaru…
Once you've checked the service history, you'll want to get the rest of the car's background looked at too. Find your new car's backstory with Motorcheck.ie.