Category
Motor Vehicle History Reports
Latest information about used motor vehicle history reporting, alongside Motorcheck announcements of new products and services.
We are very proud to announce that our sister company Motor Data Ltd. officially launched it's Trade Provenance Check service to the Motor Trade in the UK today.
continue reading
The number of dangerous cars on our roads are a serious risk to all road users. Official statistics released by Applus, the organisation which runs the NCT in Ireland, today revealed that the number of cars that were deemed "Fail Dangerous" increased to 3,059 in the first six months of 2015
continue reading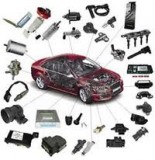 Protect yourself from car electrics shocks by making absolutely sure that the car has a full service history with regular service stamps.
continue reading
Motorcheck.ie is the first and only car history company to obtain a licence for Jato's current and historic data and we're very excited about the delivery of their data alongside our VRM (vehicle registration mark) lookup service.
Customers can now access specification and pricing information that relates to any vehicle registered new in Ireland since 1994 directly from its registration number.
continue reading
North County Dublin now boasts an international racing star as Donabate teenager Gary Thompson prepares to take part in the upcoming Japanese Formula 3 series.
Gary's the youngest entrant on the grid and the first Irish person to take part in the series.
continue reading
Car Clocking continues to be a serious problem in Ireland and it appears that UK vehicles are responsible for more than their fair share. A quick look at our March statistics shows that 39% of cars where a mileage discrepancy exists are currently, or have previously, been registered in the UK.
Motorcheck's national mileage register has in excess of 1.4 million odometer readings but there are a number of ways the detection rate for clocked cars could be substantially increased….
continue reading
The threat of cloned cars being sold in Ireland has significantly increased following a theft of blank registration documents from the UK Driver and Vehicle Licensing Agency (DVLA) in Swansea. Motorcheck peels back the veil on this most dangerous of threats in the used car market.
continue reading
The number of recalls processed by the Department of Transport where the manufacturer deemed it necessary to write directly to the registered owner to advise a particular course of action is as yet unconfirmed but it's expected to be a significant amount (greater than 100k).
This can present a problem for individuals who fear that their vehicle may have been involved in a recall but for one reason or another weren't informed.
continue reading
There are over 11,000 cars stolen in Ireland every year. The vast majority of which are recovered within forty eight hours but thousands more go unrecovered and onto the black market as clones, donor cars for parts or exported for sale or breaking in foreign jurisdictions.
What's not commonly known is that if you as a buyer knowingly purchase a stolen car you are in effect breaking the law and liable for prosecution under the Criminal Justice Act. This post looks at your responsibilities as a buyer and outlines some top tips to avoid buying a stolen car.
continue reading
Since March of this year the Motocheck used vehicle database has identified a 400% increase in the number of mileage discrepencies which often indicate "clocking". RTE's Buyer Beware programme on Wednesday the 18th at 8:30pm will uncover the true scale of the problem, and Motorcheck's Shane Teskey will assist Philip Boucher-Hayes in tracking down real-life clocked cars.
continue reading
Features
Categories
Search