The number of high profile recalls by car manufacturers in recent days has drawn considerable attention.
Toyota has recalled over 18,000 models in Ireland with estimates of over 7 million cars to be recalled globally. Honda has recalled 3,000 cars in Ireland (646,000 globally) and Peugeot recently announced a recall of 100,000 models over safety concerns similar to that of Toyota.
European legislation requires that manufacturer recalls are dealt with by the most competent authority in the relevant jurisdiction. In Ireland this duty falls to the Department of Transport who manage the National Vehicle and Driver File. When a 'Recall Campaign' is deemed necessary, the Department sends the manufacturer the relevant names and addresses for the current owner who are duly contacted (usually by written letter) and informed of the remedial action required.
Just How Common Are Vehicle 'Recalls'?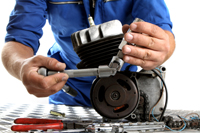 The number of recalls processed by the Department of Transport in 2009 where the manufacturer deemed it necessary to write directly to the registered owner to advise a particular course of action is as yet unconfirmed but it's expected to be a significant amount (greater than 100k).
The number of cases where repairs to your car are required but are not serious enough to require a 'Recall Campaign' is significantly greater. Normally these repairs are identified when your car is being serviced and completed as a matter of routine but what happens if you don't get your car serviced at a main dealer?
It's important to realise that the technician working on the car will rely on the manufacturer approved diagnostic equipment or an internal communication to alert the presence of a manufacturer recommended repair. If your technician doesn't have the correct diagnostic equipment or access to the communication, the repair could go undetected and cause greater trouble further down the line.
This is why it's always a good idea to make sure that your chosen garage has the correct equipment to perform the necessary work on your car.
Are Details Of Recall Campaigns Available To The Public?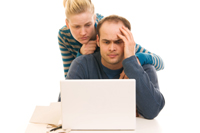 Unfortunately details of individual vehicles affected by recall campaigns are not currently publicly available in Ireland. This can present a problem for individuals who fear that their vehicle may have been involved in a recall but for one reason or another weren't informed.
Moving home, having recently purchased your car or importing a car from another country can all be reasons for a recall notice not reaching 100% of the affected vehicles.
At Motorcheck we presently rely on information collated by the Vehicle and Operator Services Agency in the UK. This executive agency for the UK Department of Transport government provides details for every recall free of charge in the UK directly from its website.
We are in the process of contacting after-sales managers at each Irish distributor in an effort to establish a similarly dedicated database for Irish drivers. To stay informed on our progress you can follow us on twitter or visit the blog where we'll be recording developments.