2010 spluttered to a start in the Irish motor industry. The 'big freeze' kept thousands of potential new car buyers out of the forecourts causing a backlog of orders that had dealers nervously pacing their forecourts in anticipation of the proverbial January rush.
Expectations were held in check as forecasters for 2010 had predicted annual sales in the region of 70 - 80,000 units with a possible uplift of 10,000 new cars coming from the newly introduced scrappage scheme.
But the slow start to the year showed sales for the first week down a depressing 35% on the previous year which in itself was a disastrous start for 2009 at over 60% down on the previous year.
Have Things Improved?
Today's statistics for January from our Motorcheck.ie Car Index shows passenger vehicles have reached 16,612 units for 2010 as compared with 15,877 in 2009. This means that current sales are running 4.6% ahead of last year but still way off those recorded in 2008 at 41,688. Given that the majority of sales occur in the first quarter, it's a disappointing start - even with scrappage offers - meaning that dealers will be concerned about the total sales potential for 2010.
Anecdotally we're hearing that an inability to source finance is still a serious problem. Although an improvement in consumer confidence and heavily discounted new car pricing has generated significant interest in the sector, if the 'finance famine' isn't addressed sales will continue to struggle.
Massive Drop In Used Imports
Revenue coffers will be hit with a double blow as combined with poor sales in new cars, the number of used cars being imported to Ireland dropped 47% in January 2010 against registrations recorded for January 2009. Used cars being imported to Ireland are subject to Vehicle Registration Tax (VRT) a significant part of the tax take which has been declining rapidly in recent months.
League Table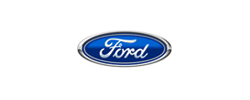 Top of the table for 'Manufacturer' in January is Ford with 2,641 registrations. Their Fiesta and Focus models have proven to be first and second most popular with 1,060 and 922 respectively.
Diesel continues to outsell Petrol with 59% (9,768) of new vehicles registered.
Band B is by far the most common tax class with 43% (7,212) of all registrations.
Only 50 registrations separates Silver (4,070) from Black (4,020) as the most popular colour on Irish roads.