What's the most common question we get asked? "How much is my car worth?" What's our most common answer? "Depends…"
The value of car swirls around so many different axes that it can be a bit of a blur. Service history and a background check are obvious candidates for a prospective second hand buyer to look up (and to be fair should be the top priorities) but just as any successful chef will tell you that people eat with their eyes first, so presentation is hugely important when it comes to selling a car.
Now, you can just slop around with a sponge and a bucket of soapy water for an hour or two, and that will probably help a little. You might even break out the vacuum cleaner and swish around the cabin with a couple of car upholstery wipes. Again, not a bad idea. But if you want to add genuine value to your car, you need to get it valeted – properly.
Car valet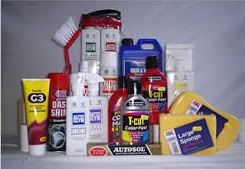 It might actually be easier and cheaper to just get the professionals in, and this is not just a matter of putting a clean foot forward – there's red, hot cash involved. A good valet can cost between €50 and €150, or even more, but the reward could potentially be hundreds of Euro of extra value when it comes to selling or trade-in time. After all, a car that is spotlessly clean inside and out will obviously look much more attractive to a potential private buyer, or a dealer appraising a trade-in with gimlet eyes.
Professional valet may be a worthy investment
Speaking in the Daily Telegraph, Karen Quinn, product manager at Halfords, agrees. "Spend up to £30 on a few car-cleaning essentials and, after an afternoon's work, you easily add €300 to your car's value. Spend a bit more and get a professional in, and you're talking about up to €1,400 of added value, depending on the original condition of the car."
That's a massive difference, potentially the gap between you just offloading your current car and actually making a tidy profit on it. Or paying for a family holiday this year.
Aesthetics are not the only thing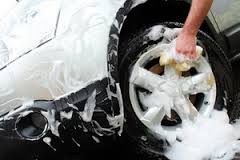 And we really, really need to take more attention of the cleanliness of our cars. Fair warning, don't read what follows if you've just had lunch… After undertaking research which revealed that nearly one in 10 drivers (8 per cent) admit to having a "dirty" car, insurer Confused.com tasked the University of Nottingham to dig deeper and find out what lies beneath the darker recesses of our cars. The Micro-Biology department at the University took swabs from steering wheels, foot wells and seats to find out just what was lurking underneath.
It's perhaps no surprise that further investigation found bugs like eColi and Staphylococcus, when we admit to treating their car as a bit of a dumping ground for rubbish. More than half of us (51 per cent) admit to dropping food in their car and more than a third admit to spilling drinks (35 per cent). A further one in 10 (8 per cent) admit to simply throwing rubbish under their seat without a second thought.
Perhaps even more horrifying is that one in 10 (10 per cent) say someone has vomited in their car, with a similar number of people (7 per cent) admitting that a pet has had an 'accident' in their vehicle. Despite these incidents, three-fifths of motorists (60 per cent) say they still eat food in their car - which may explain why just over one in 20 (6 per cent) admit that they have found rotting food in their vehicle.
Kim Woodburn, one half of cleaning duo Kim & Aggie of Chanel 4's 'How Clean is Your House' fame, looked into the survey and commented that "it feels as if so many of us don't think twice about chucking their half-drunk bottles of pop under the seat or leaving tissues which they've blown their snotty noses in the foot well of their vehicles. I was absolutely horrified to find some of the gunk that was hidden under some drivers' seats – and it was really worrying to find the presence of a pathogen that could lead to eColi."
Children often the factor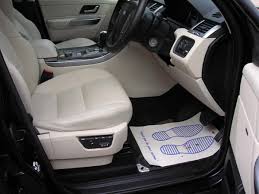 Whilst nearly half (49 per cent) of car owners take responsibility for the state of their car, more than a third (36 per cent) say their messy motor is the fault of their children. It's perhaps no surprise that many blame their children for the mess with more than two-thirds (66 per cent) of parents claiming they always transport children under the age of 10 in their car.
It's clear that children and the mess they bring is a bone of contention for parents. Those with children are much more likely (33 per cent) to describe their car as messy compared to those without children (20 per cent). This might explain why parents are much more likely (16 per cent) to clean their car once a week compared to those without children (9 per cent).
OK, it's safe to look again now. But it's worth paying attention Cleanliness may or may not be next to godliness, but when it comes to selling your car, a sparkling finish and a lemon-fresh smell can mean the difference between profit and loss.