The short answer to the question posed in the headline is… no. The announcement of a one-year zero-rate for Benefit In Kind on electric vehicles is a welcome move from the Department of Finance, but the fact is that it's a bit of a paper tiger until we have rather more in the way of solid details. Indeed some Irish car companies have actively criticised the move, saying that because businesses usually buy their fleet cars on a three year rotation, it's effectively a useless move.
Zero percent BIK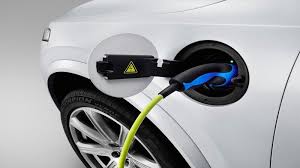 The zero per cent BIK rate for electric cars "is being introduced for a period of a year and that there will be a comprehensive review of BIK on vehicles which will inform decisions for the next budget" said a spokesperson for the Revenue Commissioners. "From the 1st January 2018 to the 31st December 2018, where an employer provides an employee or director with an electric car or van, no taxable benefit will arise for the employee or director. This exemption is limited to cars or vans which derive their motive power solely from electricity, and no exemption is available in respect of hybrid cars or vans. The exemption is available in respect of both new and used cars and vans."
Industry opinion on BIK change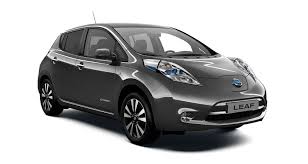 Nissan has stated that the Government's new initiative is doomed to fail if it only applies to the first year that someone owns an EV. Nissan – which is the largest seller of electric vehicles (EVs) in Ireland – has called on the Minister for Transport, Tourism and Sport, Shane Ross, T.D. to clarify the detail of the new Government initiative as a matter of urgency. "The initiative needs to apply for an EV ownership cycle of at least three years if it is to stand any chance of success," said James McCarthy, CEO of Nissan. "We are delighted that the Government is willing to take a progressive approach to electro mobility but we need to be assured that this initiative is not just window-dressing and that it has been fully thought through."
Nissan also pointed out that it, as with other car makers, needs clarity on future plans if it is to get hold of sufficient quantities of electric cars from Nissan factories around the world. If there is a peak of demand in January for EVs, it may be that supply could become restricted.
BIK change has to be more than a one year fad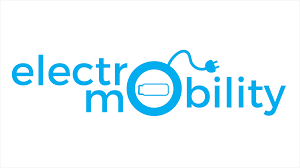 Volkswagen has voiced similar concerns. "We are delighted to see the proposal of 0 per cent BIK on electric vehicles in 2018. This is a great signal of intent from the Government and will support business users to make the switch to this exciting new technology. However we would like more clarity on how long this is likely to remain as most company cars are bought on three to four year deals," said Volkswagen Group Ireland Managing Director Lars Himmer.
Opportunity for 2nd hand buyers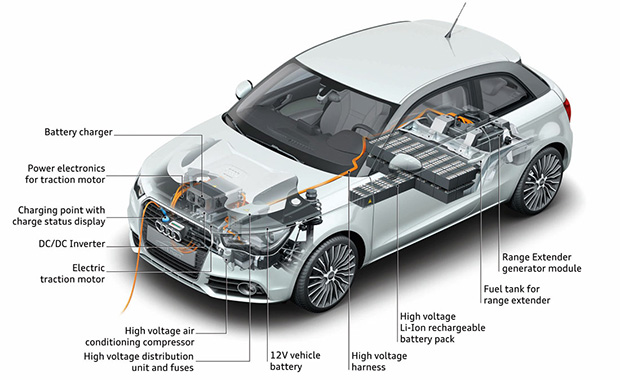 Now, there is a potential double-advantage for business user-choosers buying a second hand electric car. With the zero-rate BIK being confirmed for used electric cars as well as new, you can definitely snap yourself up a second hand bargain EV and also take a year off paying tax on it. Electric car prices are exceptionally soft, in the second hand market, as conservative used car buyers are very wary of buying something with technology that might very soon be obsolete. A BMW i3, for example, one of the best EVs around, costs a whopping €36,000 (without any options) new, but a three-year old one can be snapped up for as little as €20,000, and with very low mileage at that. On top of which, electric cars need very little maintenance as on the mechanical front… well, there isn't really a mechanical front at all. Electric motors are simple and reliable, and need minimal maintenance to ensure their health.
Reliability of batteries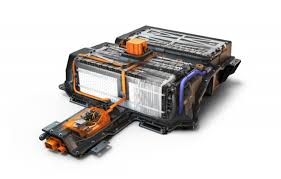 What of the batteries though? It's a bit of an open-ended question. So far, we've not seen an EV (or hybrid for that matter) with batteries which have ground entirely to a halt, but obviously their effectiveness will decline over time. Car makers generally say that once the battery is down to 80 per cent of its original capacity. it's time for the knackers' yard, but for most EVs that will be some way down the line — ten years' steady use at least.
To buy or not to buy...
So should you rush out and buy one? As ever, it comes down to your situation. If you're a low-miles driver, who usually only drives in town or on short commutes, then yes, a cheap, used EV could be just the thing for you, and doubly so for 2018 if you can put it through your business and flatline your BIK. As ever though, make sure you carry out a thorough history check, as the last thing you want is an electric car with problems.
The rest of us will still be here, breathing sighs of relief that no extra tax burden was put on 'dirty' diesels…