In the UK the MOT check (or Ministry Of Transport) is the equivalent to our NCT.  The UK test pre-dates our own NCT check by several decades. An annual health check for cars has been part of British culture since 1960, and it's a key check to make for anyone importing a car from overseas into Ireland. If the car you're looking at has a current, valid MOT certificate, that's a good sign. True, as with the NCT, it's a snapshot of a single day in that car's life, and it may be that damage, wear, or tear has occurred since, but at least you're off to a good start.
Changes muted for the MOT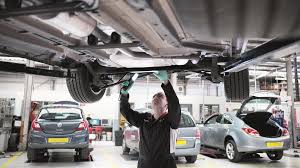 The MOT test has been in the headlines for all the wrong reasons in the past couple of weeks, however. First up, the British government announced that, from May of 2018, cars more than 40 years old will be exempt from the MOT. This has caused, to put it mildly, consternation. The government has justified the decision by saying that cars of that age are long past banger status and are generally well-kept and well-looked after, and would easily pass any inspection anyway.
Negative reaction to planned changes in the MOT
Critics, though, have rounded on the scheme, saying that it's wide open to abuse, and ridiculous that older cars, which are more prone to wear and breakage anyway, should be exempted. There are those who say that it's only a matter of time before a death or serious injury will be caused by an MOT-exempted car.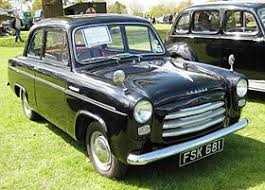 While that specific case is perhaps not of the greatest importance to the average car buyer, it is symptomatic of a general break down in the reliability of the MOT system.
Take this case, for example. A freedom of information request recently revealed that UK police forces have issued STG £7.5-million worth of fines for cars not having an MOT, every year for the past five years. That's more than STG £35-million in fines, taken in by 36 constabularies across the British Isles.
No MOT reminders
Unlike road tax, where drivers are sent a reminder to pay every year, there's no reminder for the MOT (although the UK Driver and Vehicle Agency says it's working on one) so it's both easy to forget innocently, or avoid intentionally. West Yorkshire police saw the highest rate of fines issued, with 121,000 drivers nabbed since 2012. A spokesman from West Yorkshire Police said: "Driving a vehicle without a valid MOT is taken seriously. The proactive work that our officers continue to do shows that this is an unacceptable risk and as such anyone found without a valid MOT will be dealt with positively." While that might raise some alarm bells for anyone buying from a Yorkshire-based seller, it's worth remembering that these are detection rates, not rates of people actually doing it. Still, anything that gets you looking a bit closer at a car's history is a good idea…
A survey by Carbuyer magazine found that one third of drivers had forgotten to renew their MOT on time, even though you're supposed to have a valid pass ticket to be able to tax your car.
Change to cars first MOT date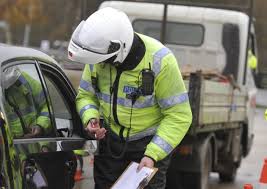 Worse still, the UK authorities are proposing to raise the age at which a car gets its first MOT from three years to four years. While that would move it into line with the NCT, there is also strong opposition to this move. Mike Hawes, Society of Motor Manufacturers and Traders Chief Executive, said, "The MOT is an essential check on the safety and roadworthiness of vehicles. Extending the first test for cars from three to four years is not what consumers or industry want given the serious risk posed to road safety and vehicles' environmental performance. The latest vehicles are equipped with advanced safety systems but it is still critical that wear and tear items such as tyres and brakes are checked regularly and replaced. We urge government to scrap its plans to change a test system that has played a vital role in making the UK's roads among the safest in the world."
Safety impact of later first MOT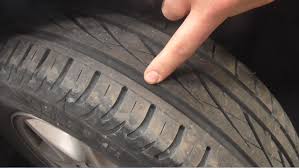 indicators, tyres, brakes and suspension, and the MOT is seen as a critical intervention that ensures worn components are replaced before the car is allowed back onto the road. A recent tyre industry investigation found that more than a quarter (27.3 per cent) of car tyres checked were below the legal minimum tread depth of 1.6mm. In addition, 70.4 per cent of the tyres examined were worn below the recommended 2mm minimum and would be unlikely to last another year before reaching the legal minimum through typical use. Car tyres should be checked at least once a month, however, more than half (56 per cent) of car owners responding to SMMT's survey said they didn't examine their tyres as frequently, with one in five (18 per cent) checking them just once a year or less, or not at all.
The impact for buyers of UK imported vehicles
So what does this mean for car buyers in Ireland? It means we need to be more guarded and careful than ever before when buying a car from the UK. A quick glance at the MOT cert just isn't enough to uncover all that might be askew with a car's history, so make sure that you start digging deeper, checking all paperwork, and doing a thorough background and history check. If someone has forgotten to get their MOT sorted out, what else have they been forgetting or skimping on? Mechanical health? Tyres? Brakes? Finance repayments?
And if the changes to the MOT system go through as proposed, then we'll need to be more careful still.
The good news is that at Motorcheck we have access to data on all MOT's carried out since records in the UK were computerized in 2005. That means if you are importing a used car from the UK you'll not only get access to all its previous MOT pass or fail results, plus its reasons for failure, but you'll also benefit from access to a database of over 300 million MOT mileage readings with this figure increasing by about 150,000 readings per day!