Years built: 2005 to 2014
Bodystyles: Seven-seat MPV
What is it?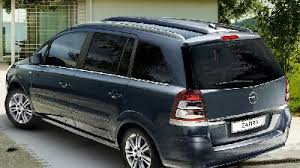 There's something of a run on good seven-seaters at the moment, as the recent baby-boom takes hold and growing families suddenly realise that they need more seats and more space than a conventional car can provide. Step forward the Opel Zafira, which since 1999, in one form or another, has been providing family buyers with affordable, rugged, multi-seat transport. This is the 'B' model Zafira, introduced in 2005. While the original 1999 'A' Zafira was a true ground-breaker with its folding third row seats (nothing else at the time had that) the 'B' represented a big step forward in terms of sophistication and quality.
Which one should I buy?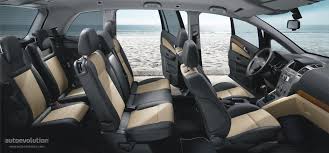 Most Zafiras on the market will have one of two diesel engine, both badged CDTI. The 1.7-litre engine was one of General Motors' own products, designed originally by Isuzu, and while it's pretty robust, boy is it noisy and it always had an unfortunate tendency to stall easily when pulling away from junctions and traffic lights. The other diesel model is the 1.9-litre engine, co-developed with Fiat and using the Italian's 'Multi-Jet' injection system. While it's still noisy by modern standards, it's a much more sophisticated engine than the 1.7 and worth tacking down.
The most popular trim level was Club, which comes with the three-As — alloys, air-conditioning, and ABS, so it's still a good choice. The dashboard came from the then-current Astra hatchback, so while it's a bit grey to look at, quality levels are actually pretty good. The driving position does suffer a bit from the same feeling of being set too-high as was that of the 'A' Zafira (you'll need orangutan arms to reach down for the handbrake) but driving dynamics are actually pretty good. You'll notice that the Zafira is a little bouncy on a really bad back road, but the steering is quite well weighted, and it's a comfortable cruiser. Safe too, scoring a maximum five-stars on the EuroNCAP crash test (with a little input from safety experts Saab, which was then also still part of General Motors).
As with all MPVs, once there's someone sitting in the third row, the boot does disappear somewhat, but there's decent space in all three rows, and if you get a specced-up one with aircraft-style overhead storage bins, then you'll soon find that it's a very versatile cabin.
How much should I spend? Circa €9,000 will get you into a 2012-2013 Zafira B, with the 1.7 CDTI engine.
Here's one we found:
2012 Opel Zafira Club 1.7 CDTI, one owner, 123,000km, €8,900 from an independent dealer.
What goes wrong?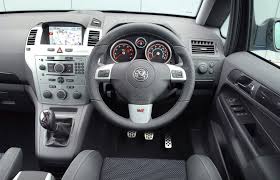 The diesel engines in the Zafira are pretty tough and rugged (a benefit of being a relatively basic, simple design) and the only really major trouble spot is the dual-mass flywheel. If you feel a pulsing or vibration through the clutch pedal at tickover, it's on the way out and they're expensive to re-place. The exhaust gas recirculation valve is also a fragile point, but it's much cheaper to sort than the flywheel. The clutch is a bit weak too, so budget for a replacement if it feels like it's biting only at the top of its travel.
Inside, the catches that hold and release the folded back seats can wear and fail, and the frames for the third row seats can bend if they're handled too roughly. Rear door locks can fail, and check to see if an aftermarket dog-guard has been fitted, as this can damage the rear curtain airbag. Also make sure that the car comes with its retracting luggage cover — this has to be removed to use the third row seats, and it's easily lost.
Any knocking sounds from the suspension are likely to be the drop-links, which thankfully are pretty cheap to sort out.
The Zafira was subject to one major recall, for faulty heater fans, which hit the headlines with a number of cars catching fire. Make sure that any Zafira you're looking at has been back to have its remedial work done.
Anything else?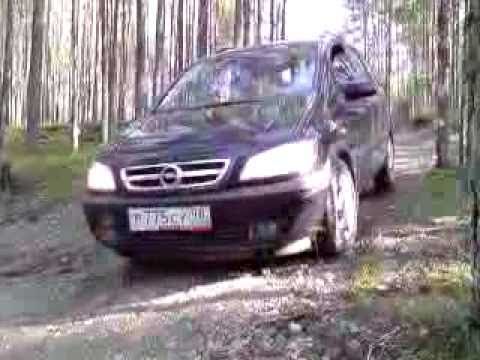 There is another Zafira, and it's the Zafira Tourer, introduced in 2011, and produced alongside the Zafira 'B' for four years. The Tourer, in spite of the similar name, is actually a totally different car, sharing engines and chassis with the Opel Insignia saloon, and it's bigger, comfier, and more sophisticated than the older Zafria 'B' model. Well worth a look, but you will pay extra. Visually, you can tell the two apart by their lights — the Tourer has heavily angled, boomerang-shaped lights, while the Zafira 'B' has simpler, almond-shaped lights.
And when you've found your perfect Opel Zafira don't forget to get it history checked by motorcheck.ie.