It has long been an established tenet of learning to drive that you don't do it on the motorway. There is a blanket ban on learner drivers, held in place by the Road Safety Authority, which simply says that learners, accompanied or otherwise, are not allowed to drive on our nation's trunk roads.
Should we change that?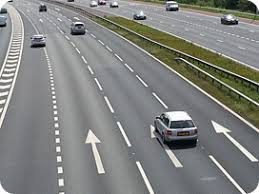 Since the introduction of the first motorways in the UK in the 1960s, the situation has been the same, but earlier this year, that all changed. The rules now state that learner drivers can be given lessons in motorway etiquette, lane discipline, and the strictures of driving at higher speeds, as long as they're accompanied by a qualified instructor and are in a dual-control vehicle.
Across the water, the change has been broadly welcomed. Neil Greig, director of policy and research at the UK's Institute of Advanced Motorists (IAM), said: "IAM RoadSmart strongly welcomes this common-sense change to the law on motorway driving. It has never made sense to us that new drivers on our most important roads learned how to use them by trial and potentially fatal error. The government's insistence on the use of approved instructors and dual-controlled cars is a welcome safeguard that will ensure consistent levels of training and a proper phased introduction to motorway driving skills."
There are some concerns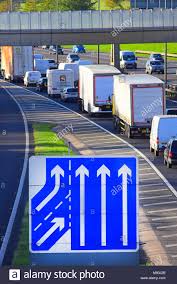 There has been a more cautious welcome in other quarters. Neil Worth, road safety officer with safety and breakdown organisation GEM Motoring Assist said: "Driving on the motorway for the first time can be a daunting experience, so although we welcome the opportunity for learners to drive on the motorway while accompanied by a qualified driving instructor, we believe few will bother because they won't be tested on it. However the new scheme makes accompanied driving available for learners an option. It's not a requirement and will not be assessed in the driving test, so we see few, if any, safety benefits. We believe motorway driving should be mandatory for all learners, as experience should show that optional learning opportunities simply don't work. Take Pass Plus, for example. It's a great idea to offer an additional programme of post-test experience building for newly-qualified drivers. But the average uptake today is just three per cent. The Government should learn from experience and take steps to mandate a new learning system that's fit for purpose."
An Irish perspective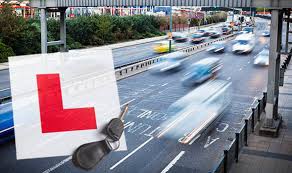 If the view amongst UK driver training experts is somewhat mixed when it comes to learners on motorways, here at home one senior driver training instructor is rather more forthright. Tony Toner is a former Garda and is now the training director at the Institute of Advanced Motorists of Ireland, and told Motorcheck that it would be folly of the highest order to allow learners take to Irish motorways. "I would have reservations on bringing Learner Permit holders onto our motorways. The standard of driving by full licence holders already lives a lot to be desired, so adding learners is fraught with risk" he said. "I think that when learner permit holders pass their driving test and go on their two-year novice plate, it is an ideal time to them introduce them to motorways. They have proved their competency and have at least six months experience before they join a high speed high volume, multi-lane, motorway network. It would be far better if they were to use that time to take an accredited motorway driving course while on their N-plate. Maybe incentivise them through cheaper insurance.
Busy motorways are a worry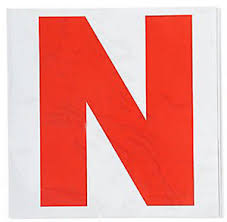 "An early-morning run on a quiet stretch of motorway out west is one thing, but I cannot imagine how learners would cope with, say, Dublin's M50 in heavy rain and volume traffic. All of this is said in the knowledge that many learners are already using our motorways, unaccompanied, as they make their daily journeys to and from college and work" said Toner. "For learners to accelerate up to circa 110km/h on the merging lane and then judge their safe entry onto the nearside lane, would place serious responsibility on the instructor. Leaving the motorway and braking down for a similar speed would again pose issues. Add in weather and high traffic volumes and it can manifest itself into a motoring version of Russian Roulette. So many existing drivers drive badly on our motorways, and other roads, to the point where I would be more than a little nervous allowing small engined learner vehicles with inexperienced drivers to mix it with large capacity vehicles with far greater acceleration potential than what they may be able to cope with.
"The last thing we need is more laws. We need better education" Toner concluded.
A cool response from Ireland
For now, the Road Safety Authority agrees. A spokesperson told Motorcheck that "While we continually review our learner driver training programmes there are no immediate plans to introduce motorway driving for Irish learner drivers. The major skills of motorway driving involves — changing lanes, appropriate signalling, managing hazards, maintaining distance etc — are covered, albeit at lower speeds, within the Essential Driver Training (EDT) programme which each new learner must take before taking a driving test here in Ireland. Dual carriageways which will have most features of a motorway can be used in both the driver training programme and is used in the driving test where accessible to a driving test centre. We will continue to monitor the UK's experience."