Years built: 2005 to 2010
Bodystyles: SUV
What is it?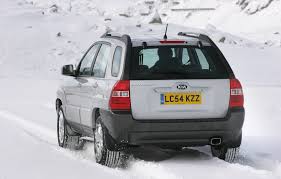 The second-generation Kia Sportage tends to get a bit lost in the mists of motoring history, mostly because its successor, the third-generation model, became such a big seller. The second-gen Sportage was not such a huge seller, but as we enter what looks like a cold, shivery winter, its combination of optional four-wheel drive, rugged reliability, and rock-bottom prices make it a compelling purchase for those looking for an SUV that's not going to cost them the Earth.
Which one should I buy?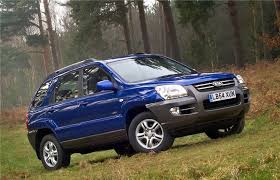 The first order of business is to make sure that you actually get a four-wheel drive one. The Sportage came in both front-drive and four-wheel drive forms, so make sure you shop around and don't end up with one that only has two driven wheels. Not only is the four-wheel drive one obviously a lot more useable in inclement, snowy, and icy conditions, it was also nicer to drive thanks to a slightly more sophisticated suspension layout.
Engines offered were a 2.0-litre petrol four cylinder and a 2.0-litre diesel. Now, if you're buying psot-2008, just bear in mind that the petrol model, with 194g/km of Co2 emissions, is going to be pretty pricey to tax every year. The diesel isn't much better, but a €750 a year motor tax cost is at least a touch more bearable, and it's a good diesel too — not too unrefined, with decent power and torque, and very good fuel economy for its day.
The Sportage is also actually surprisingly good at serious off-roading. It's not a major requirement for most buyers, true enough, but it's always nice to know that some proper mud-plugging ability is there.
Of probably rather greater importance are things like the big, useful 667-litre boot, the 1,600kg maximum towing weight (braked), and the fact that the youngest versions have only just run out of their original factory seven-year warranty.
How much should I spend? As little as €5,000 will get you into a 2009-2010 Sportage diesel 4x4.
Here's one we found:
2009 Kia Sportage 2.0 CRDI Titanium, two owners, 154,000km, €4,950 from an independent dealer.
What goes wrong?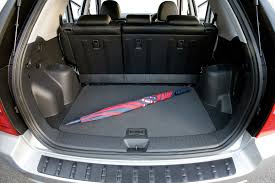 Not a lot actually, although with the very youngest models now being at least seven years old, make sure you check any prospective purchase very carefully. Make sure that it comes with two keys, too, as for some reason replacement Sportage keys are stupidly expensive.
Diesel models need an (expensive) cam-belt change and service at between 130,000 and 160,000km, while a petrol one will need it at 100,000km. Radiator coolant leaks are common, but usually just down to perished, and easily replaced, hoses. Check the service history and make sure that the recommended oil has been used each time, as otherwise there could be damage to the diesel particulate filter.
A rattling sound from the engine could be an issue with the dual-mass flywheel, while 'blowing' exhausts are also common, but not expensive to fix.
The interiors are plain and simple but look for signs of excessive wear and tear, and check the front carpets for damp — the bulkheads often leak in rainwater.
Clunking suspension usually means bushes need replacing, while slipping clutches need an expensive replacement. Check that the brakes don't pull to one side or the other when braking, and check the tyres — Sportages can be quite heavy on their rubber.
Anything else?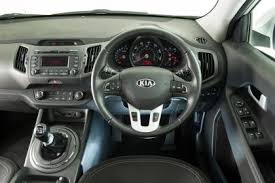 As always with any second-hand SUV, check very carefully underneath the car to see if any previous owner has gotten a bit too cocky with the off-roading stuff. The Sportage is capable off-road, but it's still vulnerable to damage underneath if you get carried away.
And when you've found your perfect Kia Sportage don't forget to get it history checked by motorcheck.ie.