Years built: 2004 to 2016
Bodystyles: Seven-seat SUV
What is it?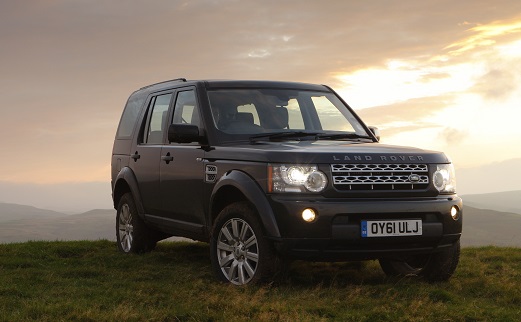 With the cold, the rain and possibly the snows and ice of December and January bearing down on us, it would be almost unreasonable not to look jealously at the occasional passing Land Rover Discovery. Big, bluff and no-nonsense, the practical Discovery looks like the antithesis of the posh Range Rover, but actually has a surprising dollop of luxury when you get to know it. It's been in production since 2004, and only mildly modified since then, so with an all-new Discovery just around the corner, it seems like a good time, and a good time of year, to have a look at Land Rover's seven-seat work-horse.
Which one should I buy?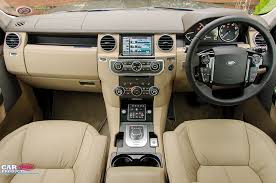 The Discovery is basically divided into two separate models – the Series III which arrived in 2004, with styling by the incomparable Geoff Upex and a flat-fronted cabin style that seemed (and was) utilitarian and straightforward. You'll probably only find these ones powered by the 2.7-litre turbo diesel V6 engine, although there was a rare 4.4-litre V8 for those immune from fuel and tax costs. In 2009, the Discovery was face-lifted and updated, with a chunkier grille, more jewel-like lights and a more expensive looking and feeling interior. Land Rover purists scoff slightly at this Discovery but it is more luxurious in feel and it came with the updated 3.0-litre V6 diesel and an optional eight-speed automatic which brought improved Co2 and fuel consumption.
Although optional on basic models, most Discoverys come with seven seats, and the secret is that there is actual room for tall adults in the third row, a genuine rarity in any car. You could spec your Discovery up with adjustable air suspension and Land Rover's off-road-helping-hand, Terrain Response Control – both options are essential if you're serious about your off-roading.
Of course, in spite of the Discovery's astonishing prowess at driving where there's no tarmac (Land Rover's legendary off-roading expert Roger Crathorne described it as the most capable car Land Rover has ever built) few owners ever took theirs into more than a muddy field. What pleased these owners more was the vast luggage space (543-litres with the middle row seats up, a whopping 2,550 with them folded down), the ability to fit three child car seats across the back row without cramping people's space and the exceptional comfort and refinement on a long journey. For all its bluff face and off-roading expertise, the Discovery's favoured roll is as a brilliant motorway express, with its quiet cabin and big, comfy seats.
Other details delight such as the split tailgate which not only makes getting in and out of the boot easier but also acts as a handy seat for sporting events or tailgate picnics. The wading depth of more than half-a-metre (more if you spec the optional snorkel) is a god-send when the rains come down and the floods come up.
Is it thirsty? Expensive to tax? Yes, but there is no other car that has this huge breadth of abilities, and it's not as big as it looks. It's tall but it's actually shorter than a Mercedes E-Class and thanks to good visibility and excellent agility you'll get it in and out of tighter car parks than you might imagine.
Well-specced HSE models are the ones to go for, and if you're buying nearly-new, look for a bargain in the shape of the five-seat Business model which is sold as a commercial and therefore has a much lower price tag.
How much should I spend? Around €35-40,000 will get you an early Disco 4 3.0-litre in HSE trim
Here's one we found:
2011 Land Rover Discovery 3.0 V6 HSE, 107,000km, one owner, €42,377 from a dealer.
What goes wrong?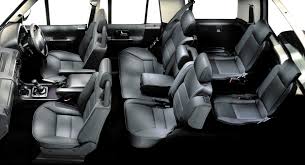 Land Rover has an unenviable reputation for reliability issues, but the Discovery is actually much better built than its namesake predecessor, which used to chew through gearboxes like a small child through a packet of Monster Munch. You need to keep a wary eye on the electronics at all time, and the air suspension pump is a common failure point (although that too is usually down to an electrical issue). The electronic handbrake is a common issue as well, as are, annoyingly, the little fabric straps that allow you to pull the third row seats into place.
You can expect to need a new set of tyres every 30,000-40,000km or so, as the Discovery is very heavy and chews through rubber. Engine management systems can go awry and you need to keep an eye on the oil – dark, black oil that hasn't been topped up or changed regularly means there's excessive engine wear going on.
Definitely a car you would want to buy only with a full service history and a decent warranty, but not as bad as you might have heard.
Anything else?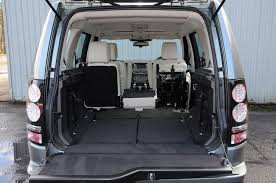 Don't discount the V8 version. It's actually only about 5-10mpg worse off on average than the diesel, and is so smooth and powerful that you'll be able to consider it worth the extra fuel bills. If you fancy something sportier, the first generation Range Rover Sport was basically a Discovery with a shorter wheelbase and a fancier body, but you do lose the option of seven seats, you don't get the split tail-gate and the back seats aren't as roomy.
And when you've found your perfect Discovery don't forget to get it history checked by motorcheck.ie.