Years built: 2012 to 2018
Bodystyles: Saloon
What is it?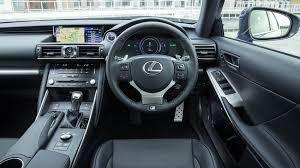 It's perhaps no surprise that people are, en masse, switching to hybrid power. Not only is diesel being hammered by bad publicity, over and over, but there are very valid concerns that such publicity will eventually lead to heavier taxation, and even city-centre driving bans in the future. So, what if we told you that there was a luxurious, handsome, ultra-reliable saloon, that can match diesel cars for economy, and which can be bought for the price of a specced-up Fiesta? Welcome to the Lexus GS300h. The GS, which is being replaced this year by the new, front-wheel drive ES300h, is essentially Lexus' most unsung hero. While the SUV models get all the attention, this 5 Series-sized saloon is just possibly the best car that the Japanese luxury brand has yet built.
Which one should I buy?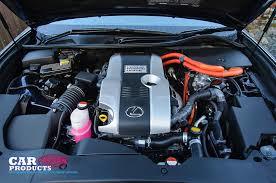 The first Lexus GS hybrid, the V6-engined GS450h, was introduced way back in 2005, and was aimed more at providing extra forward thrust from its electric powertrain, rather than improving fuel economy and emissions all that much. That changed with the introduction in 2012 of the L10 model GS saloon, which did indeed come as a GS450h model, but which gained the addition of the smaller-engined GS300h.
The 300h basically borrows the same 2.5-litre petrol engine, with hybrid electric motor and battery backup, of the smaller IS300h saloon, but while the IS is overtly sporty, and quite small, the GS is to our minds the better car, and the better buy.
The 300h was introduced in late 2013, so the earliest models you'll be able to find will be on a 141 plate. A competitor to the BMW 5 Series, Audi A6, and Mercedes-Benz E-Class, the GS 300h majors on luxury and refinement and kind of swerves around trying to match the German cars for sporting driving appeal. That's not to say that it's not fun to drive though — the GS has a well-balanced rear-drive chassis, and the hybrid powertrain has enough kick to make it feel swift, as well as sure-footed. Best of all, though, it's supremely comfortable, with a gentle ride quality and front seats that, genuinely, are better than what you'll find inside a Bentley Continental.
The range is basically divided in two — Luxury and Executive models are aimed at those seeking maximum comfort, while the F-Sport is more aggressive to drive, and to look at. Equipment levels are generally very high, so be fussy about what toys are inside and don't buy one from an owners who's originally scrimped on the options list. Pale cream leather really lifts the cabin ambience, if you can get it. The best part, though, is the running costs. Lexus claims an average of 57mpg, and you should get close to that in daily driving. Meanwhile, Co2 emissions of just 113g/km mean that you'll keep your tax costs down, as well as future-proofing yourself against any changes coming down the line.
How much should I spend? This is the best bit — a well-equipped Executive model, from 2014, can cost as little as €20-22,000.
Here's one we found:
2014 Lexus GS300h Executive, one owner, 144,000km, €20,999 from an independent SIMI dealer.
What goes wrong?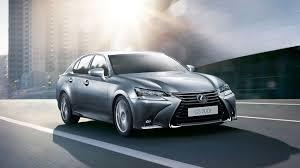 Almost literally nothing. We've been trawling the advice columns, garages, and customer feedback reports looking for common problems with the GS and there just aren't any. Lexus reliability is legendary at the best of times, but the GS seems to be above and beyond the call of duty. You will still need to buy carefully, of course. Any car with this much complex equipment will absolutely have to come with a full service history. On top of that, Lexus second hand values are generally lower in the UK than there, so there are some imports around, and they can often have a patchier history than an Irish car. Check carefully for expensive-to-repair dings, scratches, and bumps, and check too for any history of use as a taxi or a chauffeur hire car — the combo of reliability and interior space makes the GS a prime choice for both roles.
Anything else?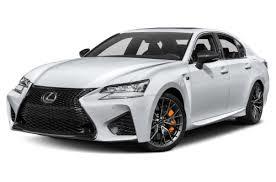 If you're looking at all this hybrid talk and finding it a bit 'worthy' then we may have something for you. Lexus did, briefly, ditch the hybrid and install the thunderous 475hp V8 engine from the RC coupe into the GS, to create the GS-F. It's not as powerful as its German rivals, but its a truly musical, muscular engine and makes the GS-F heroically good fun to drive. You won't find any in Ireland, but there are some for sale in the UK.
And when you've found your perfect Lexus GS don't forget to get it history checked by motorcheck.ie.