Warren Coakley of Tyrrelstown in Dublin 15 had the misfortune of seeing his 2005 Audi A4 stolen right before his eyes on Wednesday morning.
His email to Motorcheck.ie serves as a timely reminder to us all about just how quickly something like this can occur.
The Car is an Audi A4 registered 05D88450 in the colour 'Dolphin Grey'. It has-line badges to front, rear passenger doors and back under TDi badge (added after the pictures shown). Any assistance in tracking down the car would be most appreciated.
Hi Motorcheck,
Can you help me please?
My Audi A4 was stolen from my driveway the morning of the 19th @ 7.55am in Tyrrelstown Dublin 15.
I was putting clothes and bags in the car for my 2 sons and went to get the baby from my wife to put him in the car. I came out to see a stranger in the car (it took about 10 seconds to realise that there was someone actually in my car). As far as I remembered I had the keys in my pocket but they must have fell out.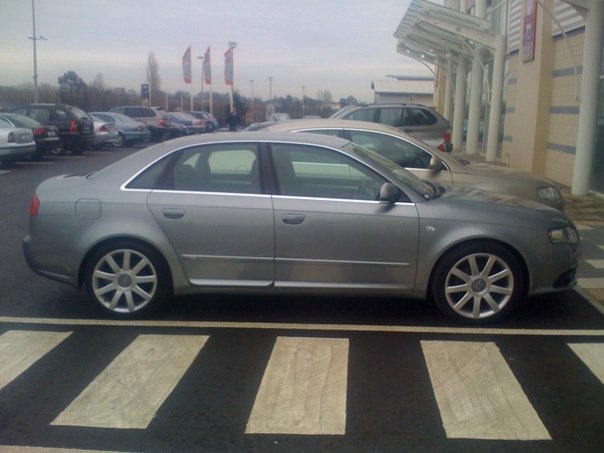 I have a 12 year old son who has been traumatised from this and is currently staying with my mother and father and refuses to come home. I can't help thinking about what might have happened had the baby been in the car when this happened. I have been living trouble-free in Tyrrelstown for 7 years. There is a sense of a great community spirit here and I would like to thank all of the neighbours from the Tyrrelstown forum for all their help and kind gestures.
Not only did I lose my car but I've had to have my house locks changed as well as the locks in my wife's car (her spare key was on my keys). Baby's bags, car seat, my eldest sons school bag with all his books in it, baby's buggy, driving license, etc. all lost.
Would you mind adding my car to your stolen car database? It may be offered for sale to someone using Motorcheck.ie.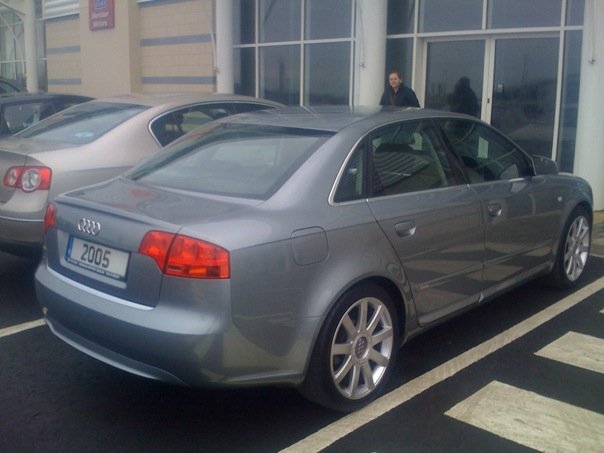 The Chassis No is: WAUZZZ8EX6A######
It has 2 built in 10" DVD monitor headrests and an iPhone connect cable mounted in black.
If you'd like to read about how to get the current market value of any Irish or UK car see our Value My Car page