Figures released by the Irish Motor Industry's representative body, the SIMI show that 17,272 reclaims were made under the government Scrappage Scheme in 2010. (Some Scrappage Scheme cars sold in December 2010 will not be processed until January/February 2011 so these are interim results pending the processing of the final December Scrappage refunds).
Whilst the industry is understandably encouraged by the success of the scrappage scheme other commentators point out that the Government's tax return might not be as good as it could have been.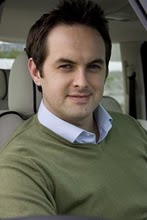 Incredible Value
Speaking about the scheme, Alan Nolan, Director General of SIMI says, "With close to 17,500 scrappage cars sold last year, the Government Scheme provided the Industry with a real boost which saw overall business increase by over 50%. Ending the year with car sales up 55% on 2009, there is no doubt that this was directly due to the stimulus provided by the Scrappage Scheme.
With the continuation of the scheme for the first six months of this year SIMI predicts that a further 10,000 cars are likely to be sold under the Scheme. "It will again, offer customers incredible value and will deliver significant additional revenues for the Exchequer. Last year, Scrappage Scheme cars alone generated €57m for the Government." said Mr. Nolan. "Although it is very early days to be drawing any conclusions, so far this year, footfall in showrooms has been strong, again largely due to the Scrappage Scheme, and this bodes well for the year ahead."
Tax Take to Decline
However Paddy Comyn at CompleteCar.ie points out that it's not all about the revenue generated day one. The ongoing returns from Road tax will continue to drop as more and more buyers opt for vehicles in band A and B, the cheapest bands for annual road tax. "In 2010 the Government gained an extra 17.5 per cent on VAT and VRT on new cars, but this is after a horrific time in 2009 when there was an 85 per cent collapse in VRT receipts in January of that year compared with January 2008. The other difficulty is that imports have more or less dried up and as a result, the government has actually lost significant amounts on this too."
Listed below are the latest statistics for purchases under the Scrappage Scheme



Top 10 Brands

Make

Units

% share




Renault

3343

19.36%




Ford

2269

13.14%




Toyota

1870

10.83%




Skoda

1665

9.64%




Volkswagen

1590

9.21%




Kia

1009

5.84%




Hyundai

905

5.24%




Nissan

896

5.19%




Opel

884

5.12%




Peugeot

535

3.10%














Scrappage Figures by Manufacturer

Make

Units

%share




Alfa Romeo

8

0.05%




Audi

65

0.38%




BMW

45

0.26%




Chevrolet

135

0.78%




Citroen

132

0.76%




Daihatsu

3

0.02%




Fiat

524

3.03%




Ford

2269

13.14%




Honda

82

0.47%




Hyundai

905

5.24%




Kia

1009

5.84%




Lexus

3

0.02%




Mazda

440

2.55%




Mercedes- Benz

14

0.08%




Mini

31

0.18%




Mitsubishi

125

0.72%




Nissan

896

5.19%




Opel

884

5.12%




Perodua

10

0.06%




Peugeot

535

3.10%




Renault

3343

19.36%




Saab

1

0.01%




Seat

478

2.77%




Skoda

1665

9.64%




Subaru

10

0.06%




Suzuki

124

0.72%




Toyota

1870

10.83%




Volkswagen

1590

9.21%




Volvo

76

0.44%




Total

17272

100.00%














Scrappage Figures by Category

Category

Units

% share




Category A cars

8729

49.00%




Category B cars

8543

51.00%






17272

100.00%














Scrappage by Month

Month

Units

% share




January

1495

8.66%




February

1808

10.47%




March

2363

13.68%




April

1781

10.31%




May

1643

9.51%




June

1695

9.81%




July

1475

8.54%




August

1436

8.31%




September

1627

9.42%




October

1294

7.49%




November

597

3.46%




December

58

0.34%






17272

100.00%














Scrappage by County

County

Units

% share




Cork

2576

14.91%




Clare

552

3.20%




Cavan

225

1.30%




Carlow

198

1.15%




Dublin

4330

25.07%




Donegal

581

3.36%




Galway

1022

5.92%




Kildare

639

3.70%




Kilkenny

347

2.01%




Kerry

711

4.12%




Longford

140

0.81%




Louth

411

2.38%




Limerick

845

4.89%




Letrim

103

0.60%




Laois

259

1.50%




Meath

575

3.33%




Monaghan

157

0.91%




Mayo

456

2.64%




Offaly

249

1.44%




Roscommon

287

1.66%




Sligo

310

1.79%




Tipperary

599

3.47%




Waterford

400

2.32%




Westmeath

329

1.90%




Wicklow

486

2.81%




Wexford

485

2.81%






17272

100.00%