French cars often get a good kicking in some circles. Too unreliable, cheaply-made, too quirky, weird steering wheels… As is so often the case, these are the worst kind of lazy stereotypes, often spoken by those who've never so much as sat in one of the car's they're criticising. In fact, France has long been a motoring pioneer and innovator — Armand Peugeot worked with none other than Gottleib Daimler on some of the earliest cars ever made — while French car makers have gotten in early with front-wheel drive, 16-valve engines, radial tyres, turbochargers, and so much more.
So, let's dispel those silly prejudices about French cars, shall we? Here, then, is a lineup of the best new French-made and French-designed cars you can buy new right now, plus some good used buys and one or two enduring classics…
Renault Megane E-Tech Electric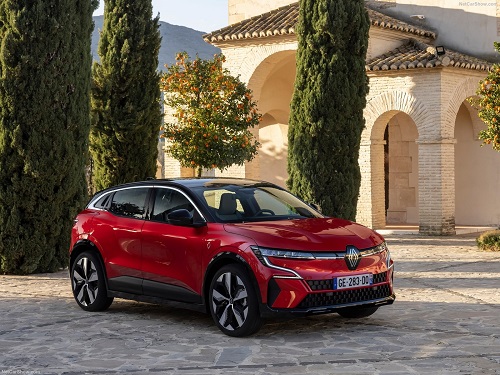 For anyone worrying that electric cars are ugly, difficult to charge, slow, no fun to drive, or any combination of all of that, the electric Megane is here to save the day. It's a fab looking car, with a great interior — and a terrific infotainment system too — that's roomy enough for family life. You can choose from two batteries giving you ranges of either 300km or 450km and there's the option of a powerful 220hp electric motor, too. Best of all, though, is the 22kW AC charging which turns those kerbside ESB chargers into rapid chargers. You can do a 50 per cent charge in as little as an hour. This definitely sits high on the list of the best French cars you can buy!
Priced from: €38,995
Peugeot 308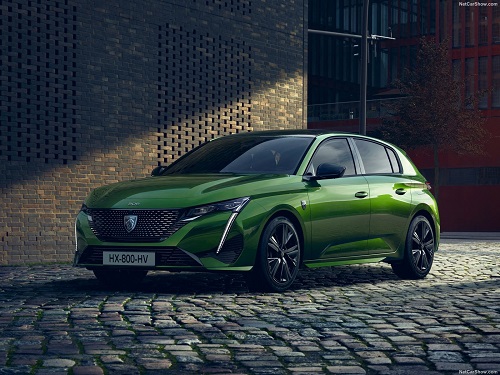 Peugeot's 308 is almost too good looking for the class it's in, and is especially tasty if you get it with the optional metallic green paint. You can get a five-door hatchback, but the best version is the roomy — and still very good looking — SW estate which makes a mockery of most SUVs and crossovers with its massive boot, but it still has handling and steering that can delight on a twisty road. 1.5 diesel version is pretty sluggish, so go for the revvy and economical 1.2 petrol, or the 180hp plug-in hybrid if you have a driveway and can keep the battery topped up for its 60km range makes a lot of sense for those looking to go half-electric. The all-electric 308, with a 410km range, is coming very soon.
Priced from: €31,765
Citroen C5 X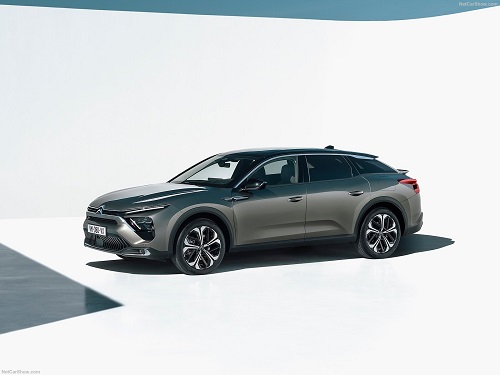 No-one makes big, comfy saloon cars anymore, unless you're wealthy enough to be shopping down at your local premium German brand dealership. Well, maybe that's not entirely the case — Citroen makes the C5 X and while it's not technically a saloon (more of a middle-ground between saloon, estate, and crossover) it's a proper big, squishy, comfy, refined family machine in the best Citroen tradition. Basic 1.2-litre petrol version is surprisingly capable all-round, and there's a plug-in hybrid as well, plus a fully-electric version coming eventually.
Priced from: €42,370
Alpine A110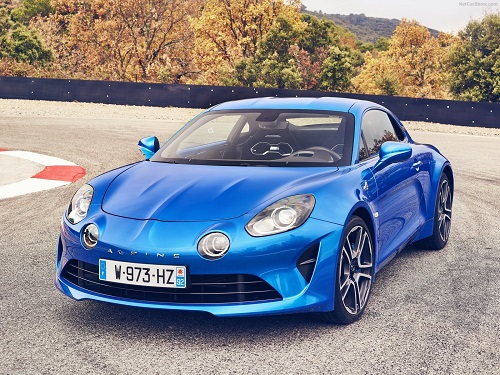 You can't officially buy an Alpine A110 in Ireland, at the time of writing, but the good news is that is going to change within a couple of weeks. Alpine is at long last coming to Ireland in an official capacity, and while it's future will be more about electric hatchbacks, SUVs, and sports cars, right now the only model that Alpine offers is this lithe, lovely two seat sports car. It's as flyweight as a Lotus, as brilliant to drive as a Porsche, but surprisingly comfortable and practical inside. Not one for mass sales, of course, and it's not cheap but if you can afford one, you really should get one. It's an utterly brilliant French car.
Priced from: TBA
DS 4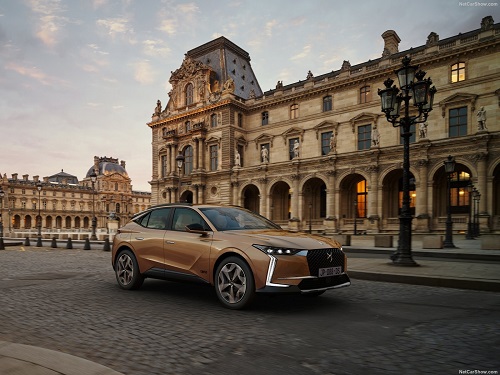 DS was once a Citroen, but for the past decade has been a stand-alone brand, aiming at bringing a particularly French form of luxury and comfort to motoring. The 4 is the brand's low-slung crossover and it's roomy but compact, allowing it to compete with both the likes of the Audi A3 and BMW X1. It's a handsome car, comes with a choice of plain petrol or diesel engines or more up-to-date plug-in hybrids, and has a gorgeous cabin that's dripping with quality. Well worth a look if you fancy a change from the crossover norm.
Priced from: €39,380
Best used buys:
Peugeot 3008.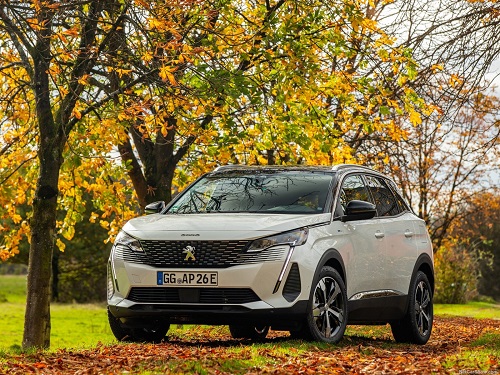 Peugeot's good-looking and practical 3008 has been around since 2016, and is only about to be replaced by a fully-electric version. Those concerned about long-term reliability in French cars should be pleased by the fact that Peugeot recently topped the exacting JD Power initial quality survey, which asks customers to rate the reliability of their cars over the first three years. Basic 1.2-litre petrol engine does the job nicely, but the 1.5, 1.6 and 2.0 diesels have more thump. The 3008 was facelifted in 2020 with a new grille and lights, also getting a plug-in hybrid option. If you're looking to buy a reliable French car, the Peugeot 3008 is as good as it gets.
One we found: 2019 Puegeot 3008 Allure 1.6 HDI diesel. Full service history. Main dealer. €27,950
Renault Zoe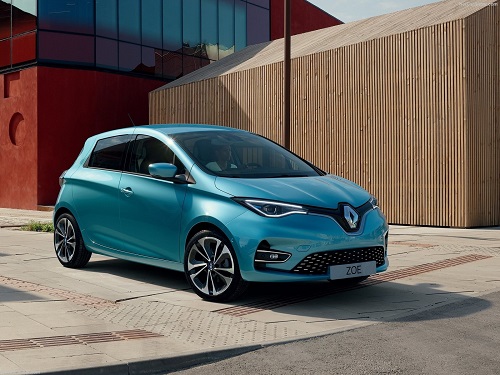 Many of us might feel a little nervous buying a second hand electric car, but the Zoe should take any potential pain out of that equation. The second-generation model, launched in 2019, comes with a 52kWh battery and a potential range of up to 395km on one charge. Even allowing for a bit of battery ageing, a used Zoe should still be well capable of up to 350km on one charge, and with 22kW AC charging, they're quick to charge-up from kerbside points. Stylish cabin, a big boot, and easy-going handling make them ideal for young families or those looking to trade-down from bigger cars. Batteries are warrantied for eight years, so there's peace of mind there, too.
One we found: 2020 Renault Zoe Iconic ZE.50. Full service history. Main dealer. €18,900
Citroen Berlingo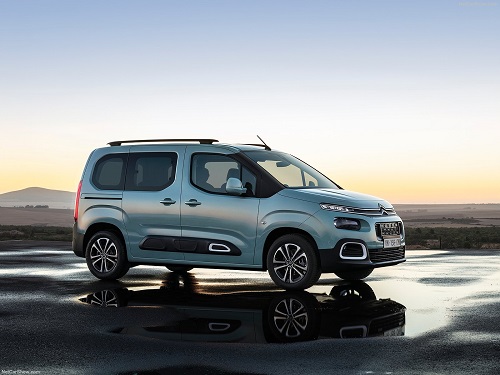 If you've got small kids, then you'll know how much space they take up in a car, or more accurately how much space all their stuff takes up. Plus, nothing is as capable of destroying a car's interior as a pack of small children, so you need both room and ruggedness, really. Step forward the Citroen Berlingo. Yes, it's a van with seats, but it's a really good van with seats. Sliding side doors are great for loading up child safety seats, while the three- individual rear seats mean everyone can get comfy. Long wheelbase versions get seven seats, while all models have a massive boot. Practicality over style? Yes, and that's no bad thing.
One we found: 2018 Citroen Berlingo 1.5 HDI 100 Feel. Full service history. Main dealer. €19,950
Classics:
Peugeot 205 GTI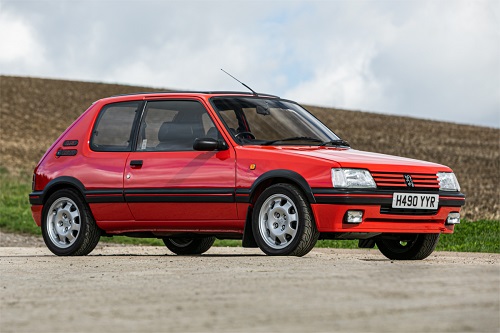 Those of us of a certain age will be horrified to think of a car made through the 1980s and early 1990s as a 'classic' but that's without question the case with the 205 GTI. Always at loggerheads with the mighty VW Golf GTI, the hot Peugeot came in 1.6 and 1.9-litre forms (with purists always swearing that the lesser-powered 1.6 was the superior model). More fun than the Golf, but watch for rampant rust and self-destructing cabins. Get a good one, though, and look after it and prices are only going one way — up and up.
Prices: €10,000 gets a project, €30,000 gets the very best
Citroen DS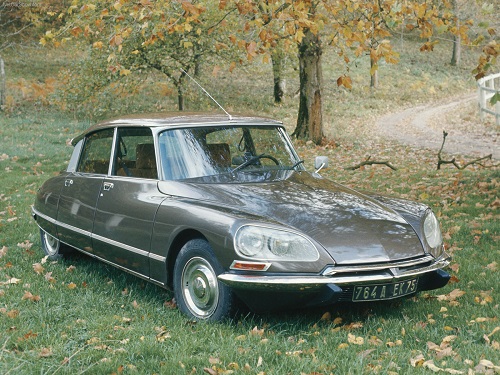 You could arguably say that the original 1955 Citroen DS is the greatest car ever made. In fact, there are many who would claim that there's no arguing about it, but there's no doubt that in 1955 the original DS made everything else on the road look utterly old-fashioned. It looked like a spaceship, it had the most sophisticated suspension in the world, and its front and rear seats were comfy like sofas. Fearsomely complex, so buying and owning is not for the faint of heart nor shallow of pocket, but you'd be owning a true icon.
Prices: €25-35,00 buys something decent, the best are €50,000 and up
Renault Espace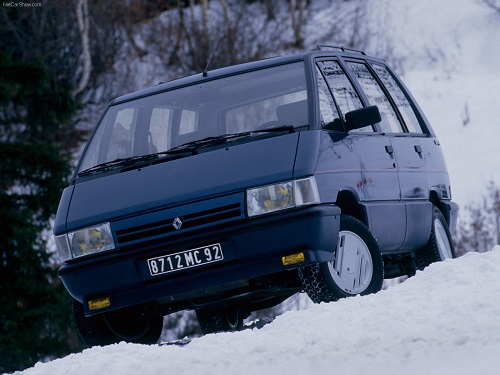 MPVs have pretty much disappeared from our roads, which is a crying shame. Especially when you remember how revolutionary the original Renault Espace was. A light, glass-fibre body with room for seven seats, all of which could swivel, fold flat, or be removed entirely. All of that within the same overall footprint as a Ford Cortina. It took a while for sales to catch on properly, but when it did the Espace rode high until it was killed by the SUV. You can still buy an Espace new, but only in continental Europe and only in left-hand drive, alas. Gordon Murray once called it the cleverest car of all time, and he used to design Grand Prix cars for Ayrton Senna. Praise comes no higher.
Prices: You could pick up an early-2000s version for less than €5,000 if you're brave. Good Series 1s are rare, but not expensive if you can find one.
So there you have it, a round-up of the best French cars you can buy. If you're buying used, be sure to always get a car history check done before committing!