Years built: 2004 to 2010
Bodystyles: Four-door luxury coupe
What is it?
It being the Christmas period, it seems like an apt time to speak of cars that are something of a treat for oneself. And they don't get much more treat-like, albeit with a strong streak of practicality, than this, the first generation Mercedes-Benz CLS, or W219 if you're one of those people who likes to quote Merc model numbers. Based on the W211 version of the E-Class saloon, the CLS was one of the first four-door coupes on the market, Merc being early to spot an emerging market trend, for people who wanted something that looked slinky, but was actually surprisingly practical. Early versions are becoming very affordable now and the CLS represents a lot of style for your cash.
Which one should I buy?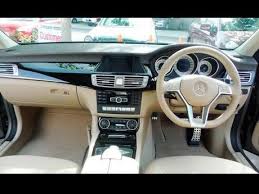 With the first generation model, you're basically looking at a choice between a 3.0-litre V6 diesel or a 3.0-litre V6 petrol. There were some other versions, including a rampant AMG model which we'll deal with below. There was a 388hp 5.0-litre V8 petrol CLS500 model as well, but those are (a) rare and (b) staggeringly expensive to run, so they're best avoided.
Of the two more common models, the CLS350 and and CLS320 CDI diesel, it's obviously the diesel that's more cost effective to run. The updated CLS320CDI from 2008 onwards had Co2 emissions of 200g/km which is hardly frugal but at least keeps you out of the top tax bracket, and fuel economy should work out at around 37mpg. With 220hp and 540Nm of torque, you're not going to want for thrust.
The more powerful 268hp CLS350 CDI had even more torque (590Nm) but higher emissions (215g/km) and worse fuel consumption (34mpg) so the 320CDI, although only marginally better, is better.
It's a car that was really only offered in one standard trim, with Mercedes basically expecting buyers to spec it up personally, so you need to shop around carefully to find one that's been painted in a colour you like, with an interior spec to match. This being a pricey German saloon, you could have spent the cost of the car all over again on options, so be picky and make sure you track one down that suits you properly.
Merc secretly called the car its 'Jaguar Fighter' and that shows most in the cabin, where the standard E-Class bits and pieces and much enlivened by a full-width wood trim and lots of nice detailing, including frameless door glass. Space in the back is actually not bad, although headroom is a little tight, and the boot, although shallow can still hold 505-litres, so it's not actually as impractical as you might think.
All models come with a standard automatic transmission.
How much should I spend? As little as €10k will get you a 2008 car, but it's better to spend a little more, say around €14-15,000 and get something really good.
Here's one we found:
2009 Mercedes-Benz CLS320 CDI, 193,000km, two owners, €14,950 from a dealer.
What goes wrong?
Being based on the troublesome W211 E-Class has not done the CLS any favours. The biggest failure points are in the diesel engines, which can destroy their crankshaft bearings (listen for a ticking or crackling noise) and their inlet port shutoff valves (black smoke, inconsistent power delivery). Both mean a big bill, and possibly even an engine rebuild. The major 80,000km service is also an expensive business.
The V8 petrol model is much more robust, but does need regular and pricey, spark plug changes while the 3.5-litre V6 petrol develops problems with waste and sludge collecting in its oil channels.
On the electric front, be wary of the COMMAND infotainment and phone system, which is prone to a whole host of problems and, you guessed it, is expensive to fix. The big rear storage area, which sits between the back seats and turns the car into a strict four-seater, can stick or jam shut, while a creaking steering column might mean a problem with the power steering mounts. The leather on the drivers' seat is prone to wear too.
The seven-speed gearbox develops pricey valve problems, while the optional air suspension can be troublesome too, so make sure that the car rises and falls on these adjustable springs when you use the controls for it. Cars on standard suspension can develop cracked springs, so check that the car sits level when parked and that there are no loud knocking noises from the suspension.
Anything else?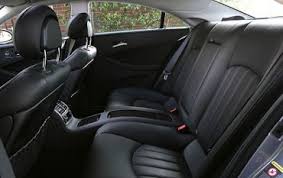 The AMG version, using the wildly powerful 6.3-litre V8 engine with 506hp (there was also a 476hp 5.5-litre version) is practically a separate model and is substantially hand-made. Both versions are simply staggeringly fast, and are not just hot versions of the standard CLS, but serious high-performance machines and they need careful attention to maintenance and, preferably, a driver who's been on a proper high-performance driving training course. You have been warned.
And when you've found your perfect CLS don't forget to get it history checked by motorcheck.ie.