Amid the fanfare, pomp and ceremony that greeted the announcement of a €5,000 incentive for electric cars this week in a sun bathed Royal Hospital in Kilmainham, a few questions were raised to which as yet there still remains to be no answers coming.
On the surface, the announcement of such an incentive is designed to offer an antidote to what will initially be the high purchase price set to be asked for, for what will be very early electric car technology.
We have seen the silent roll out of prototype models of the Nissan Leaf and Renault Fluence EV electric vehicles, which prelude the arrival of real production versions of these cars starting as early as next year in Ireland. US prices have been announced for the Leaf, which have been set at $25,000 and this seems very reasonable for what is ground-breaking technology.
Range Anxiety Could Be A Problem
Earlier this month, as part of an Irish Times article I drove Mitsubishi's iMiev, which is the first production electric vehicle to arrive on Ireland's shores. The results of our 24 hours in the car were mixed. For a start, we didn't achieve anything like the 130km which we had hoped to get from a full charge, mainly because we drove this car on a variety of roads, namely city centre, dual carriageway and perhaps more nervously, motorway.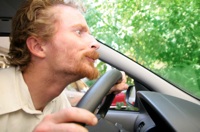 Motorway driving sapped the car's battery faster than you can say "range anxiety" and this was as real-world a test as you are likely to find. Obviously, not everyone lives 50+km away from their house, as I do, but many users need to be on the M50 or need to travel on a dual carriageway with speeds of at least 100km/h and this in the case of the iMiev had a very definite effect on the car's range and performance.
Better things are promised from Nissan's LEAF and Renault's Fluence EV, with a claimed 160km of range, but if you push the engineer's and marketeers on what conditions are needed to get such lofty figures then the answers aren't always forthcoming. We will reserve judgement until we get our hands on the production versions of both the LEAF and the Fluence EV, but they will have to perform close to the claimed distances for Irish buyers to take them seriously.
Purchase Price Critical To Success
There is no doubt about the potential benefits of electric vehicles to owners in terms of running costs long term, but purchase price is going to be key for their success.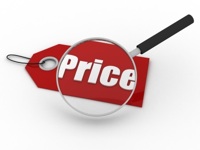 Nissan, at the unveiling of their LEAF electric vehicle spoke about how they were set to do things a little differently compared to their alliance partner Renault and won't go down the route of leasing the battery, but will instead offer the LEAF at a competitive price, assisted by the government grant of €5,000.
Allowing no VRT on a new car is generous to a degree, but since VRT is now based on emissions, then it would be just 14% of the Open Market Selling Price, so not a huge amount in the first place. Allowing a €5,000 grant off these new cars for a short period, from 1st January 2011 to 31st December 2012 is welcome, but it may only serve to benefit so-called early-adopters of the electric car. With petrol and diesel cars now cheaper than ever, it might be a hard sell to get an Irish buyer to spend €25,000 on an electric car when they can spend €15,000 on a half decent petrol or diesel car.
Bizarre Road Tax For Zero Emmision Cars
Another anomaly was highlighted this week and that is the confusion over whether there needs to be an amendment to road tax. One bizarre feature of the current emissions-based road tax system is that Band A is from 0-120g/km of CO2 inclusively so as it stands, if you do buy an electric car you will pay €104 per year annual road tax.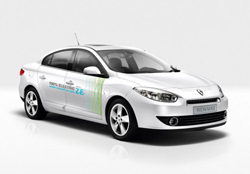 Our neighbours in the UK don't pay any road tax if the car has emissions of less than 100g/km. So while offering a grant off the purchase price is welcome, perhaps the government should be seen to go one step further and offer up the annual road tax too? Classifying an electric car, with zero emissions in the same way as a diesel car that has emissions of 119g/km seems already quite antiquated.
There has been a seismic move towards Band A and B cars. Figures from Motorcheck show that 74% of all new cars sold this year come from Band A and B. In 2006 this figure was just 14%. We have been conditioned to buy diesel cars and now the public is going to be asked to embrace a new technology is large numbers.
If the government is really serious about getting us into electric vehicles they are going to have to put more distance between cars with tailpipe emissions from those with none.