Category
Featured
Featured posts and pages
The Volkswagen Touareg, while not cheap, is a great cost effective alternative to the Porsche Cayenne, an Audi Q7, even a Bentley Bentayga.
continue reading
Potholes & unrepaired verges are emblematic of our crumbling road infrastructure with many of our minor & major roads in a parlous state.
continue reading
It would be wise of us to learn from accurate safety advice for cars and water and to hope that we never need deploy them in our own need.
continue reading
Official fuel consumption figures & "real life" test has not been 'fit for purpose' for some time – test companies picked by the car makers.
continue reading
All car mileage is not equal – the classic dilemma is the choice between an older car with low miles or a newer car with high mileage. Which?
continue reading
The Peugeot 308 is one of the best real-world cars for economy – a really good engine, once looked after properly and is hugely economical.
continue reading
Really quick, fun to drive and no-one will ever see the Volvo S80 coming. Expensive to run, but worth it for the amusement factor.
continue reading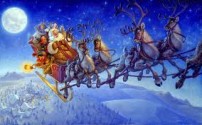 Santa's sleigh luggage space is the real selling point – room for toys & treats for every child, plus some space for a few lumps of coal.
continue reading
An outcome of new testing of fuel consumption & emissions on diesel cars may mean higher motor tax, as they show higher official Co2 figures.
continue reading
Half of third level students have applied for jobs requiring a driving license & most see not having a license as a hindrance to employment.
continue reading
Features
Categories
Search