Category
Featured
Featured posts and pages
New Car Sales figures released today show that 2014 has delivered the highest New Car Sales in six years. The figures show an increase of 24% against the same period last year with almost 66,000 units sold to the end of June this year
continue reading
If you want to pass your NCT there are some very quick visual checks that you can make before attending the test that will dramatically increase your chances of passing first time. Just follow this helpful 10-Minute 10-Point check
continue reading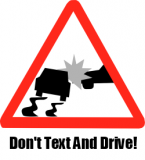 This Irish motorist survey highlights that Irish drivers are in agreement with the recently introduced legislation on texting while driving
continue reading
Need for an official mandatory car write-offs database, fed by the insurance industry. This would afford Irish used car buyers more comfort.
continue reading
Car Clocking is thought to cost car buyers €60m annually and causes untold grief to the victims but the Minister for Transport Tourism and Sport, Leo Varadkar, is set to tackle the issue head on today by introducing amendments to legislation criminalising the practice in Ireland
continue reading
This morning we were invited into the Ireland AM studios at TV3 to chat with Mark Cagney about some of the more common problems Motorcheck comes across on a daily basis.
Car clocking, insurance write off's, outstanding finance and a variety of other important pieces of information we report on for Irish car buyers were all featured.
continue reading
Today marks the launch of Renault Ireland's 'Carculator'. An innovative website that gives users the ability to estimate the running costs of their current car for comparison against an equivalent model in Renault's 2013 product range.
continue reading
TextCheck.ie is a new SMS based service from MotorCheck.ie – the Car History People.
Text VALUE followed by the Reg to 51155 to receive an instant valuation and a free identity check. A great new service that gives buyers and sellers alike the ability to Benchmark the price of any car (or van) in Ireland.
continue reading
A study by Motorcheck.ie shows that as many as 1 in 5 cars for sale in Ireland may have been clocked. RTE's Nine O'Clock News picks up the story.
continue reading
Features
Categories
Search