Category
Featured
Featured posts and pages
This used car guide, the Opel Corsa – slick looking and good to drive, it was also a well-built car with few major reliability worries.
continue reading
What have car sales and the economic recovery got in common? An analysis of the stats show some interesting trends
continue reading
The best time for a new car is the end of June or December. The extra small hit of depreciation will average out over a couple of years.
continue reading
The user car guide is the Audi A4. The perfect car for saying you've arrived, but it's subtle enough to say it softly.
continue reading
New Car Sales figures released today show that 2014 has delivered the highest New Car Sales in six years. The figures show an increase of 24% against the same period last year with almost 66,000 units sold to the end of June this year
continue reading
If you want to pass your NCT there are some very quick visual checks that you can make before attending the test that will dramatically increase your chances of passing first time. Just follow this helpful 10-Minute 10-Point check
continue reading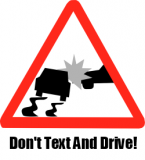 This Irish motorist survey highlights that Irish drivers are in agreement with the recently introduced legislation on texting while driving
continue reading
Need for an official mandatory car write-offs database, fed by the insurance industry. This would afford Irish used car buyers more comfort.
continue reading
Car Clocking is thought to cost car buyers €60m annually and causes untold grief to the victims but the Minister for Transport Tourism and Sport, Leo Varadkar, is set to tackle the issue head on today by introducing amendments to legislation criminalising the practice in Ireland
continue reading
This morning we were invited into the Ireland AM studios at TV3 to chat with Mark Cagney about some of the more common problems Motorcheck comes across on a daily basis.
Car clocking, insurance write off's, outstanding finance and a variety of other important pieces of information we report on for Irish car buyers were all featured.
continue reading
Features
Categories
Search