Category
Featured
Featured posts and pages
All car mileage is not equal – the classic dilemma is the choice between an older car with low miles or a newer car with high mileage. Which?
continue reading
The Peugeot 308 is one of the best real-world cars for economy – a really good engine, once looked after properly and is hugely economical.
continue reading
Really quick, fun to drive and no-one will ever see the Volvo S80 coming. Expensive to run, but worth it for the amusement factor.
continue reading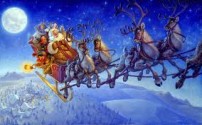 Santa's sleigh luggage space is the real selling point – room for toys & treats for every child, plus some space for a few lumps of coal.
continue reading
An outcome of new testing of fuel consumption & emissions on diesel cars may mean higher motor tax, as they show higher official Co2 figures.
continue reading
Half of third level students have applied for jobs requiring a driving license & most see not having a license as a hindrance to employment.
continue reading
The number of dangerous cars on our roads are a serious risk to all road users. Official statistics released by Applus, the organisation which runs the NCT in Ireland, today revealed that the number of cars that were deemed "Fail Dangerous" increased to 3,059 in the first six months of 2015
continue reading
Car safety history- Irish car buyers didn't fit ABS or ESC due to cost. Will Government waive the VRT on life-saving automotive technology?
continue reading
With more than 50,000 Irish cars about to be recalled to have defective airbags replaced, there's a pretty good chance that you're about to get a recall notice in through the letterbox, asking you to visit your local franchised dealer to have a repair and replacement carried out. Car recalls are a fact of...
continue reading
Big Data is the gathering & analyzing of every byte & looking for patterns within, & can open the gates of mass marketing of motor data etc.
continue reading
Features
Categories
Search